Profile
You can easily access to Profile by clicking Profile button on the top bar.
User profile#
At the top right of the Profile screen you can find User profile information.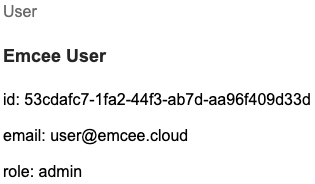 It is basic information about your personal profile.
Here you can find:
User id
email
Your role in current account
API tokens#
Underneath the User profile information is API token management block.

API requirements
API (including tokens) is only available for paid accounts.
Here you can:
See the list of all your tokens
Create new tokens
Delete tokens
Account (Company profile)#
At the top left of the Profile screen you can find Account information.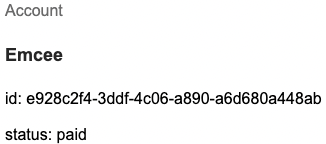 What is Account aka Company aka Space?
Account is abstraction for group of people/company/etc which helps unite individual profiles under one space and share resources
After registration, a personal space(Account) is created for each user
You can invite someone to your space(Account) or ask to join others
Each user of space(Account) has role
All resources are shared within space(Account)
On the bottom left you can find Account users management block.

Here you can:
See the list of all Account's users
Add new user
Delete user
Admin requirements
You need Admin role to manage your account
Billing and resources information can also be on the Profile screen.